Technology has made a lot of things easier, even identity theft and other frauds too! Employing fool-proof methods is the only way to prevent this from happening.
Whether you're in the process of finalizing a business deal or taking out a loan with a friend, make sure you take the necessary steps to prevent fraud.
While you may want to adopt the latest technology to avail online security, sometimes you have to return to age-old manual methods. Pen and paper might come your way for an employment, legal dealing or a financial transaction.
Even if you're only signing a single document, don't take any chances. So, what can you do to prevent fraud in this situation? Hire a public notary!
What does a public notary do?
A public notary is an officer who is there to serve as an official, impartial witness. They perform all notarial responsibilities throughout a particular state.
Notaries have the power to certify copies, take affidavits, acknowledgements, depositions, sworn statements and testimonies, and administer affirmations and oaths.
What happens at the notary office?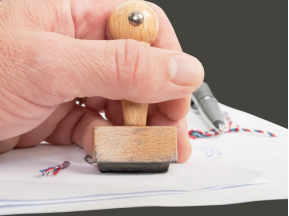 Most notary services require you to take appointments beforehand. But we offer 24/7 notary services, without the need for appointments. You can directly come to our office with your documents or call us if you want us to come to you!
Here's how the process goes generally:
We will verify the identity of each person who has to sign the document through their photo ID. The records will be entered in our notary journal.
We will then observe the signing process or verify copied documents with originals which are presented for verification.
The process will be completed by the notary signing and stamping the notarial certificate.
All the signers will then be requested to sign the notary journal beside their record.
In this simple manner, we can help you avoid fraud.
Looking for a notary service
Most notary services require their clients to come to the office during regular hours. This can be difficult if you're working a full-time job or are otherwise engaged.
Our notary service Oklahoma is a 24/7 facility. We charge a minimal amount for the service, to make it affordable for everyone.
If you can't come to us for any reason, we can always come to you! Dial our number 405-603-3444 or fill your details in our online contact form to receive this service. We respond quickly to notify you about the applicable charges.
In addition to notary services, we also offer paralegal services, resume services and career coaching Oklahoma services.