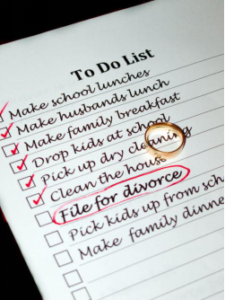 The uncontested divorce process is fairly simple and straightforward for Oklahoma residents.
There is absolutely no need to hire an attorney if both parties have already agreed to the divorce. You only need to download the forms to get started. The filing fees can vary from $223.70 to $233.70, and if children are involved in divorce, you might also have to pay up to $100 for parenting classes.
However, Notary Public services are also an important part of the local divorce law.
Divorce Documents Need To Be Notarize in Oklahoma 
Yes, some of the documents will have to be notarized before these can be filed in the courts. It is clearly mentioned on the pages. Once you have downloaded and printed the Petition for Dissolution of Marriage, you will see that the documents requiring notarization contain notary clauses under the signature lines.
The spouses don't need to be together when the papers are signed, and documents notarized. This can happen at different times and places. In fact, we are often requested to show up at different times and places to notarize the signed documents. This might happen, if the spouses are living in different places, or one of them has moved away or is in the military.
Filing for your Uncontested Divorce in Oklahoma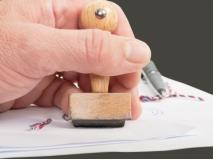 Here is a quick rundown of the divorce process:
Bring the divorce petition as well as the attached verification page to us. We can notarize them; or call on us to show up at your doorstep to do the deed.
Go to the court clerk office in your county to file these papers.
Figure out which parenting classes you and your spouse will take. Have the info ready in case the judge enquires.
Then you will have to wait at least 24 hours before a copy of the divorce petition can be signed by your spouse. Also take along the Entry of Appearance and Waiver and Decree of Dissolution of Marriage. Make sure it's signed in front of a notary public.
Take the signed and notarized papers to the same court clerk's office. Get a case number to denote your divorce application.
In case children are involved, you will have a court hearing date in 90 days. Otherwise it will take as little as 10 days.
Don't forget to bring all your papers to the court! And if your spouse did sign that Waiver, they won't have to attend the proceedings.
Hopefully your divorce will be finalized as soon as the divorce decree is signed by the judge. Take the paper to your court clerk's office and get it filed!
The Last Word: Count on Us for Oklahoma's Best Notary Services!
There is no denying the importance of a quick and dependable notary public when you want the divorce process done and over with, ASAP!
Our notary public in Oklahoma City provides experienced certified notary services Oklahoma. And we are only a call away! Give us a call for pricing at 405-603-3444 or fill in the online contact form.