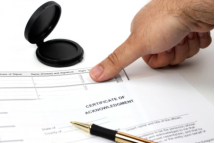 While it is easy to file for uncontested divorce in Oklahoma, finding the forms, filling them out getting them notarized can be a lengthy process. If you don't have the time, or the funds, to hire an attorney for drafting the legal documents, call on us!
As qualified paralegal services providers in Oklahoma, our job is to help prepare legal documents for all your needs. We use the information provided by you to fill out the legal forms you need. All blank spaces are filled in accordance with Oklahoma court standards, and notarized as per the requirements.
You file the documents and remain in charge throughout the process; we are only here to help you fill them!
Our Paralegal Services: A World of Legal Convenience!
Our paralegal team does not offer legal advice. However as document preparation experts, we can help you with the following:
Chapter 7 Bankruptcy,
domestic relations documents (divorce & custody),
Prenuptial Agreements,
Power of Attorney,
Legal Name Change,
Guardianship,
Deeds,
General Judgments,
Money Awards and Garnishments,
Affidavits, Answer (to a Complaint),
Motion & Order for Default Judgment,
Incorporating LLC. and Business,
Real Estate documents,
Notary,
Registered Agent Services and more!
Work With A Seasoned Staff of Paralegals!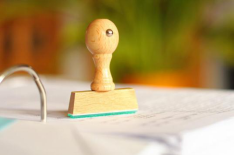 Well-versed in the rules of appellate courts, we offer flexible handling of your legal papers, overcoming unusual situations and delivering on the promises we make. We also stay in touch with several court clerks at the appellate level and this gives us the ability to quickly understand and solve any issues regarding your filing.
Additionally, as professional paralegals we understand the importance of a deadline. When you work with us, you get a dependable combination of promptness and efficiency that ensures all your deadlines are met in a timely manner. We realize that surprises are never welcome in a legal situation, and that's why we work hard to ensure that you remain informed and updated throughout service delivery.
The Last Word: Expert Paralegal Services in Oklahoma
Here at Professionally Written L.L.C, our paralegal team works with lawyers as well as a range of pro se clients from all walks of life, from all over Oklahoma and beyond. We are committed to providing a professional and personalized approach, ensuring high-quality services. You can learn more about our professional paralegal services Oklahoma here or call us at 405-603-3444 for more information.