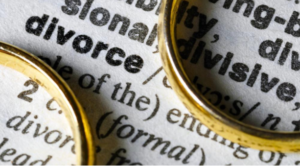 If you are scheduled for a final hearing of your uncontested divorce, you are nearing the end of these legal proceedings. You will have to appear before a judge of family law, typically amongst a restricted audience in a private environment, and testify under oath.
The Final Hearing
Before you head on to attend your final hearing, it is helpful to know what to expect to calm your nerves, especially if you have not been in a courtroom before.
Marital Settlement Agreement
Ensuring that your official settlement agreement is in order is a key element in preparing for your proceedings. This agreement includes the specifics of child custody and property division issues.
An uncontested divorce does not require the intervention of a judge in any of these issues, and the settlement agreement is signed in the presence of a notary public prior to the final hearing. The original documentation of the agreement is brought to the final hearing.
Attendance
Once the settlement agreement is present, the next step entails that one or both of the parties appear in court. The attendance of both spouses is preferable in the event that the judge raises a question that concerns both parties and can only be resolved if they are present in court at the same time.
Jurisdictional Questions
You will be called by the judge to give your testimony, and they will pose a certain set of questions. These questions relate to the duration of your marriage, you and your spouse's current residence, the living time duration at the residence, and basic details of any children. Other questions concern the confirmation of the settlement, financial documentation, and changes in married name.
A typical final hearing for uncontested divorce does not take longer than 10 to 15 minutes, though the duration may vary depending on the case.
Divorce Decree
The divorce decree is signed by the judge at the time of the final hearing, though the divorce is not finalized till the signed decree is filed with the court clerk. You may want to secure several certified copies of the decree once it is filed, such as for verification in changes of financial account information.
Uncontested divorces are generally much less costly and conflicted. There is less time spent in court proceedings, and couples can avoid a clash of attorneys on both sides as they have already agreed to strive towards a resolution that benefits both parties.
At Professionally Written LLC, we have an expert legal team, offering a personalized approach in services for uncontested divorce services Oklahoma. If you are looking for professional uncontested divorces services, reach out to us at our offices, or call us at 405-603-3444.