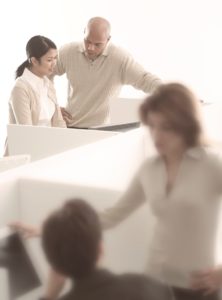 ABOUT US:
The reason that our clients prefer and constantly refer our services is simply because our platforms are so precise. Our company caters to individuals and businesses that demand thorough and personalized services, which means we do not glean information critical to our clients' goals by asking our clients to complete rudimentary forms only to deliver subpar products.
We believe in good old fashion customer service where the customer is still the boss.
Our consultations are elbow-to-elbow of mastery and undivided attention, so individuals and representatives who walk in frustrated with unarticulated goals and vague visions, leave as repeat clients and friends pleased with our results.
SENIOR CONSULTANT, NIKKI REID
Nikki Reid is the Senior Consultant at Professionally Written, L.L.C. Ms. Reid served five prestigious active duty years and three reserve years in the U.S. Air Force as an Information Manager while completing a degree in Political Science/Pre-law.
As an undergraduate at the University of Oklahoma, Ms. Reid authored several articles published in the college newspaper after winning awards for best mock legislation at the Model United Nations and Oklahoma Intercollegiate Legislative competitions.
Ms. Reid advanced her proven record as an Employment Law Legal Assistant into a successful tenure as an Oklahoma Human Rights Commission Equal Employment Opportunity Investigator and Mediator with an unprecedented case conciliation record.
With vast expertise in hiring practices, human resources management, and paralegal services, Ms. Reid extended her experience, knowledge, and professional training into her role as this company's Senior Consultant.