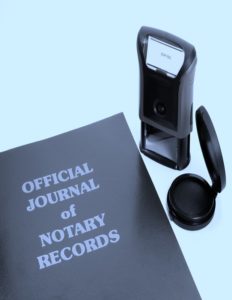 Our Notary Public notarizes documents 24/7.  You may come to our office, or the Notary Public will come to you.  
Fees:
* $5.00 per seal 
* $15.00 extra per seal for service after 6:00 p.m. Monday thru Friday's and on weekends.
Please call us for pricing if you require us to come to you.

Professional notary services in Oklahoma
Our notary public services are here to make your life easier. Now, you can get your documents notarized in a matter of minutes.
Come to our office with the necessary document- any time, any day. We are open 24/7 and offer services for minimal fee:
-$5 per seal (regular hours)
-$15 per seal (after 6 p.m.)
We can also come to you for notarization. Give us a call for pricing at 405-603-3444 or fill in the online contact form below.